Thu, 5th Oct 2023 02:56 (GMT +7)
Binh Dinh's majestic 1,000-meter highlands
Friday, 30/06/2023 | 09:27:36 [GMT +7]
A
A
An Lao District in Binh Dinh Province offers visitors an opportunity to immerse themselves in the culture and savor the cuisine of Bana and H'Re people.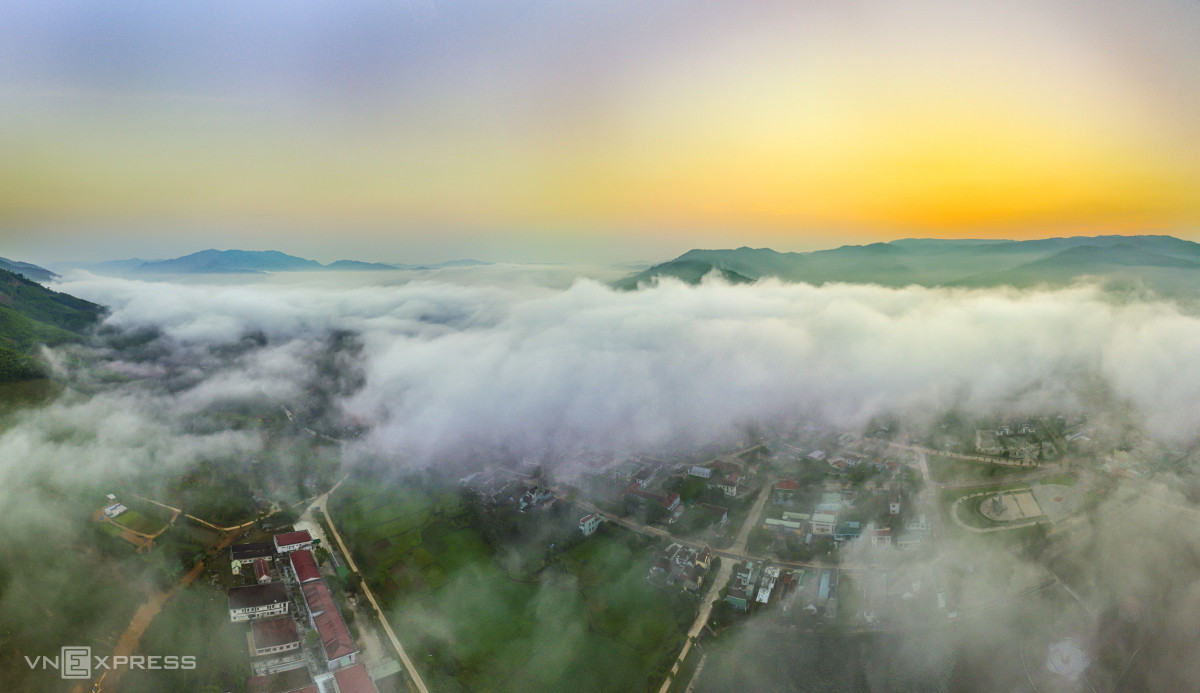 An Lao is a mountainous district situated 115 kilometers northwest of Quy Nhon, the capital city of the central province. The highest point in An Toan Commune stands at an elevation of 1,000 meters above sea level, earning it the nickname the "Heaven's Gate" of Binh Dinh.
At sunrise and sunset, An Lao hides itself amid blankets of clouds and thick fog.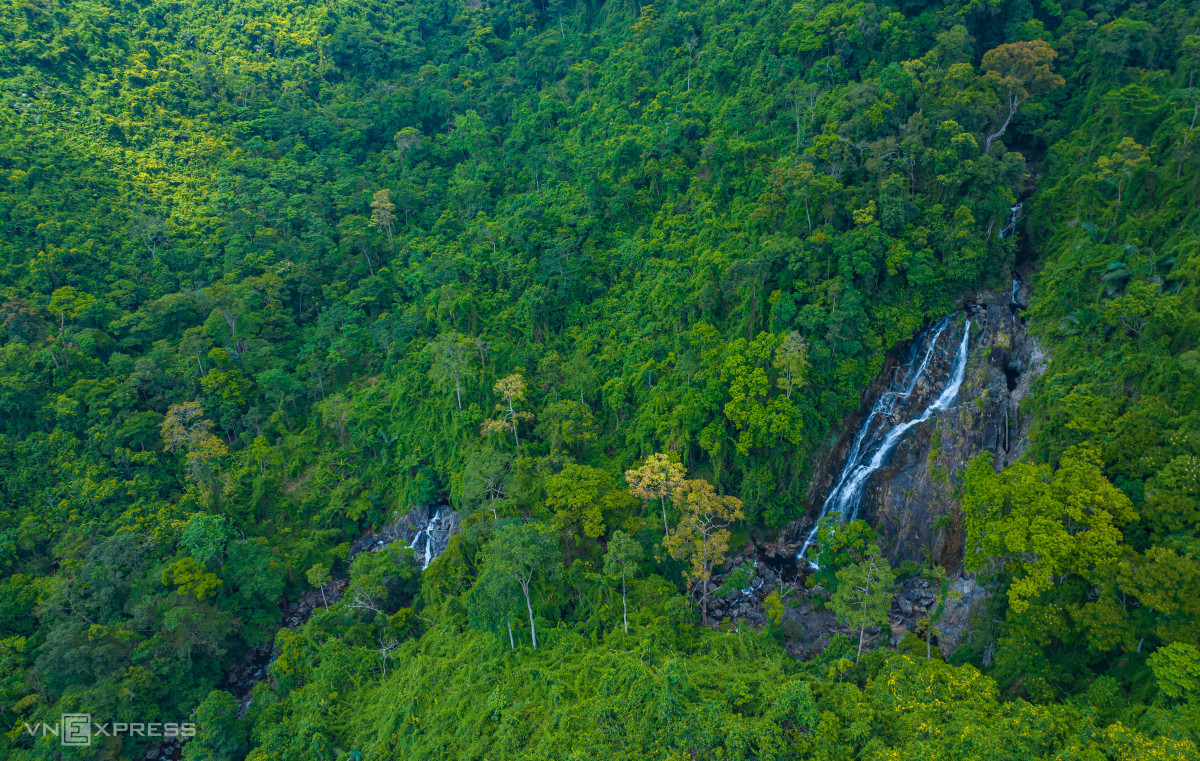 Covering an area of nearly 70,000 hectares, with 90% of it adorned with lush forests, An Lao has a refreshing climate and breathtaking scenery.
Winding their way through the dense forests are streams and waterfalls, such as the Giang Tien Waterfall in An Quang Commune, as well as the R're Waterfall, Rong Waterfall in An Vinh Commune, Da Ghe Waterfall, and Long Vo Waterfall in An Hung Commune.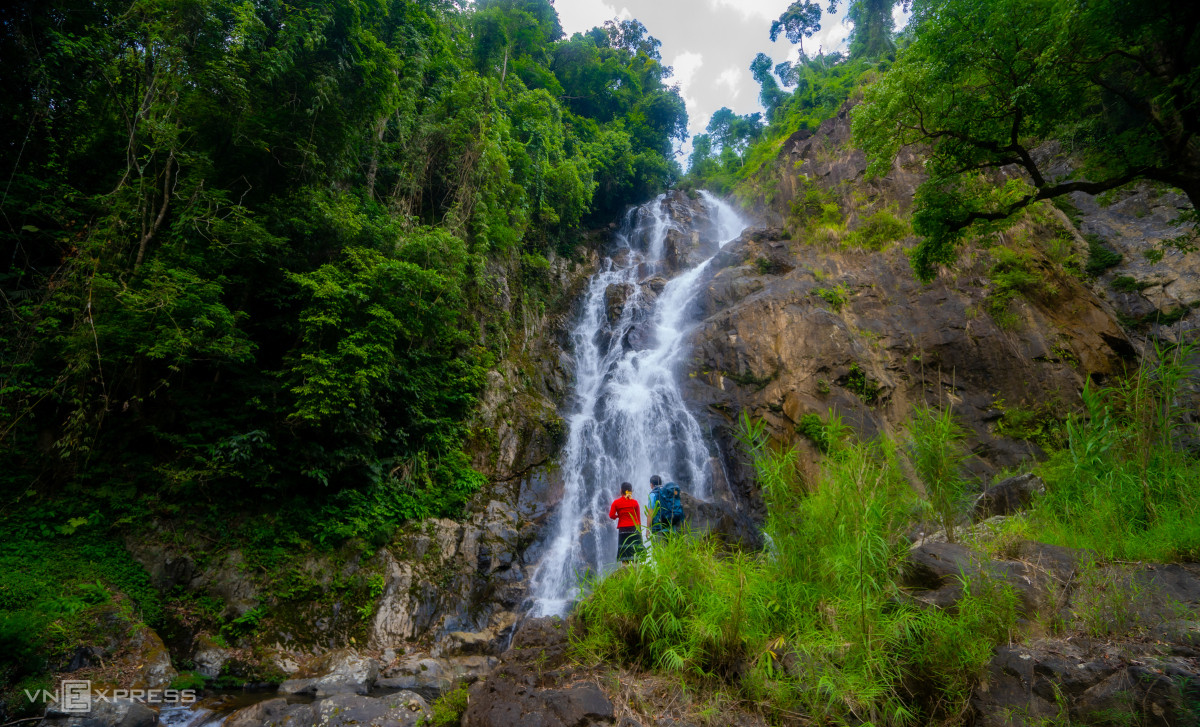 Giang Tien Waterfall, in particular, has emerged as a prominent attraction in An Lao. This is a favorite destination for backpackers and trekkers in recent years. Visitors who venture here find themselves immersed in nature, where the sounds of flowing water intertwine with birdsong and the croaks of frogs.
Visitors can also delve into the local life and culture, as An Lao is home to three distinct ethnic groups: the Bana, the H'Re, and the Kinh. The residential areas of these communities feature traditional stilt houses, providing visitors with a glimpse into their way of life.
In An Toan Commune, Dinh Thi Niet's family gathers by their stilt house. The space beneath the floor serves multiple purposes, such as drying clothes and parking motorcycles.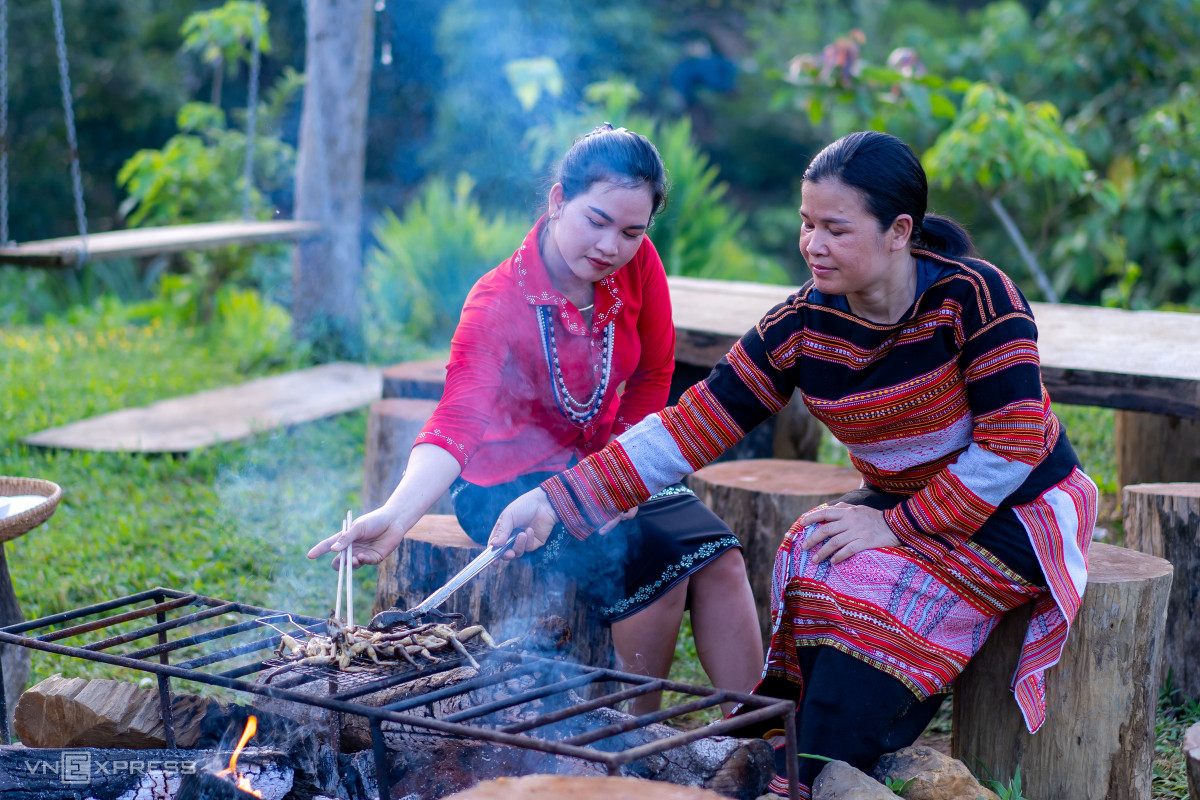 Dinh Thi Le (L), dressed in the red attire of the H're people, and Pham Thi Kenh, adorned in a brocade costume of the Bana people, grill Asian field frog, a common amphibian in Vietnam, and a specialty of the Bana people.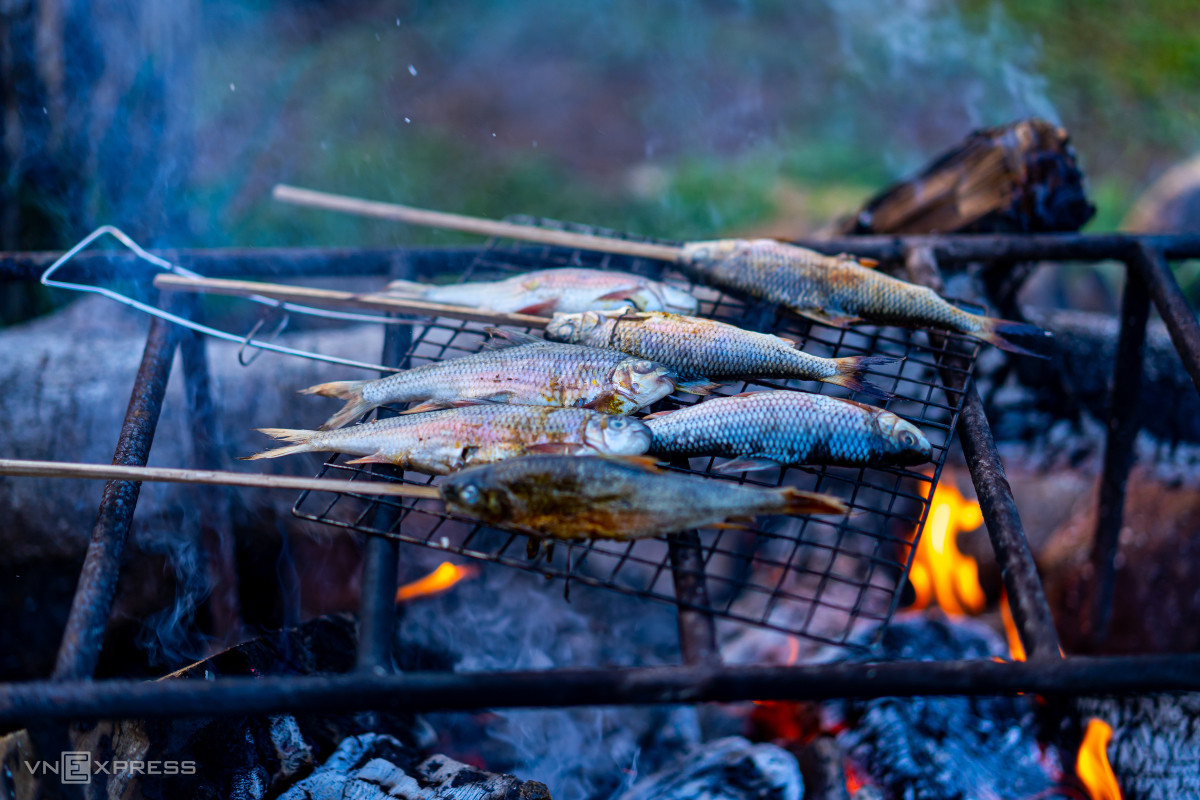 Small carp native to Eastern Asia and Southeast Asia, caught from streams and grilled over charcoal stoves, stands out as a regional delicacy.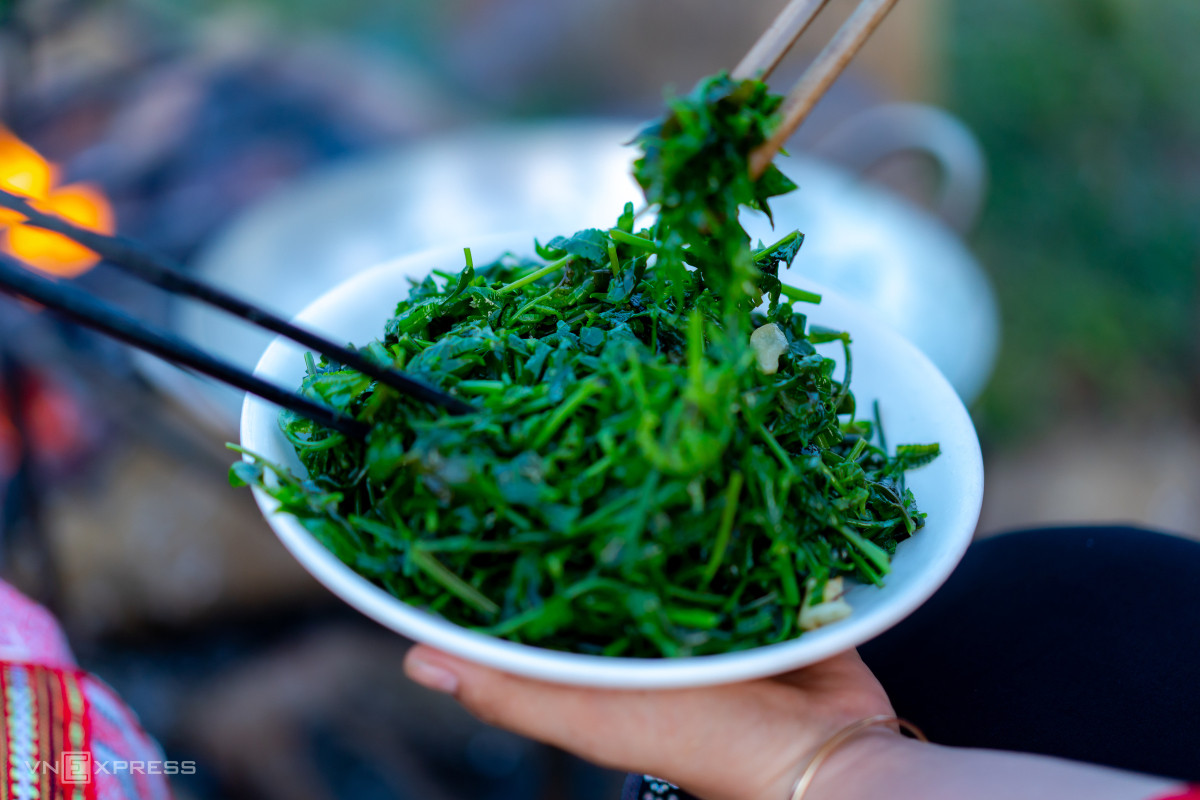 Tourists may also encounter the unusual vegetable fern found throughout Asia and Oceania. Additionally, local stone snails sourced from the nearby streams are often served as a local delicacy.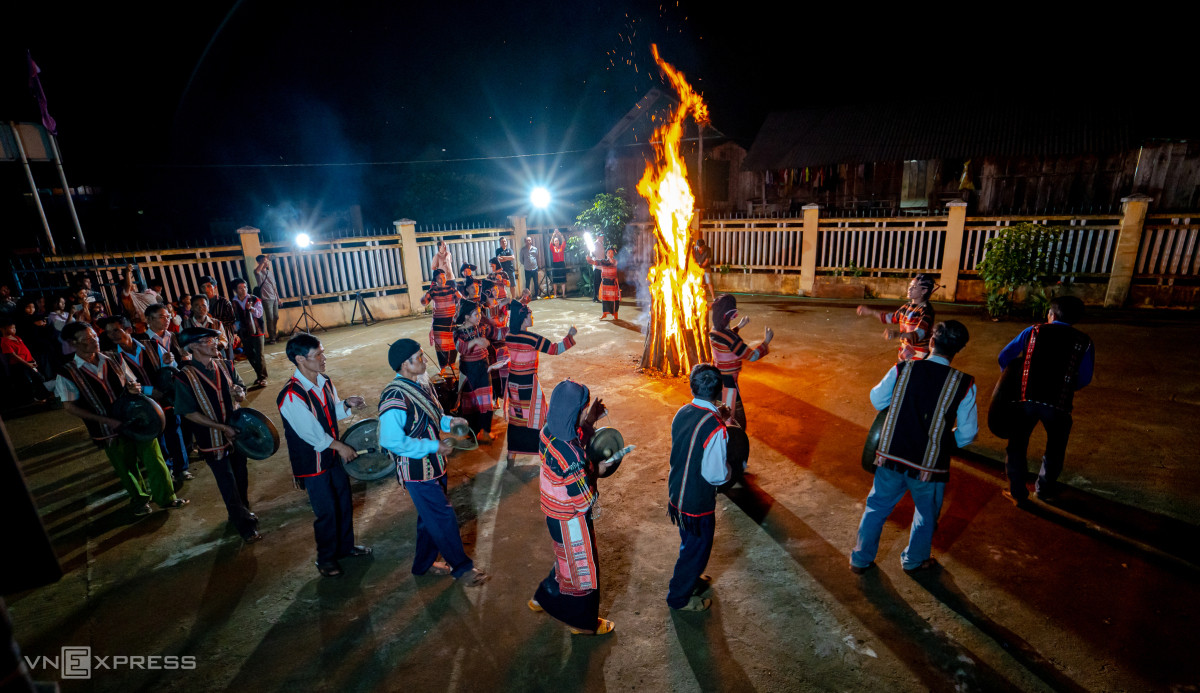 The Bana community captivates visitors with their gong performances and the collective dance xoang.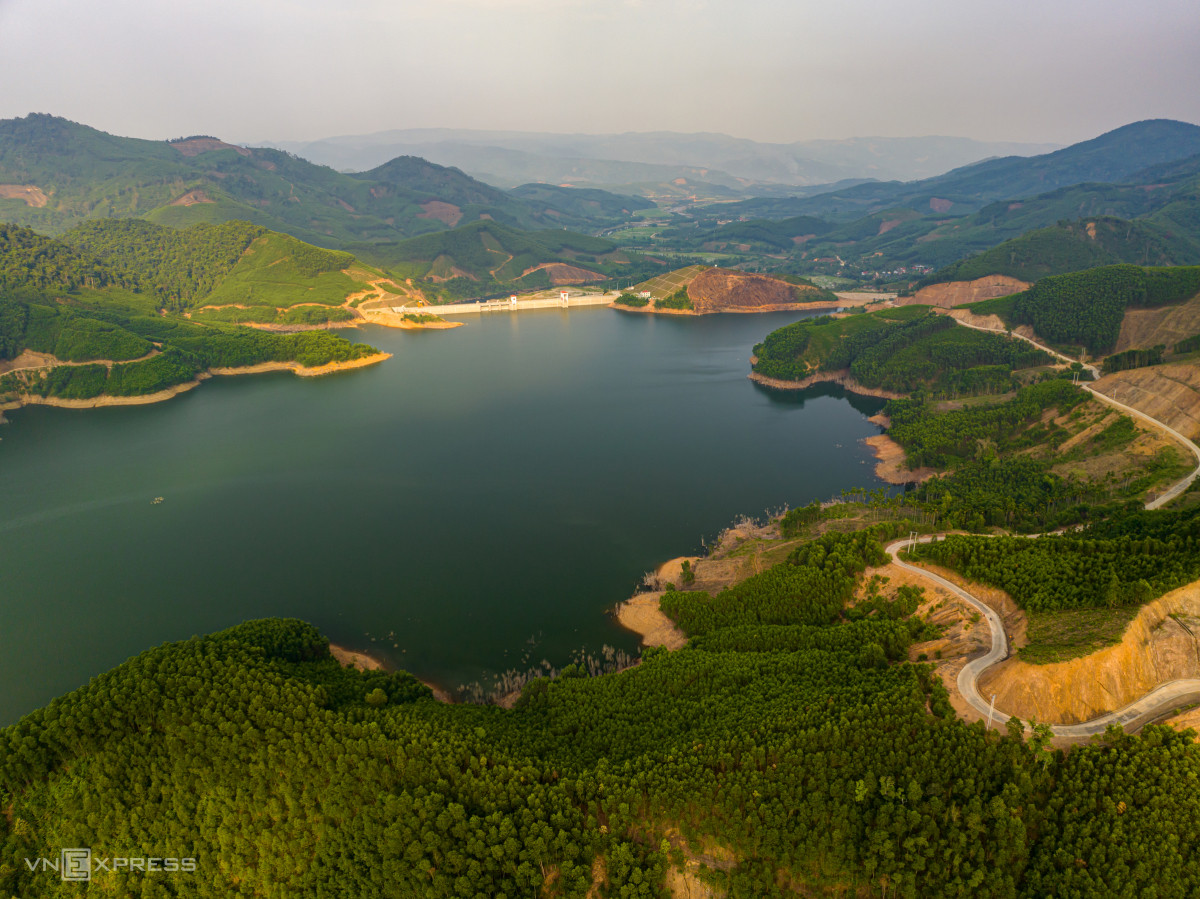 A noteworthy addition to An Lao's list of attractions is Dong Mit Lake, an irrigation project completed in 2021. Spanning over 500 hectares, the lake has become a new destination for sightseers. As the water fills the lake, a landscape unfolds along the winding roads surrounding it.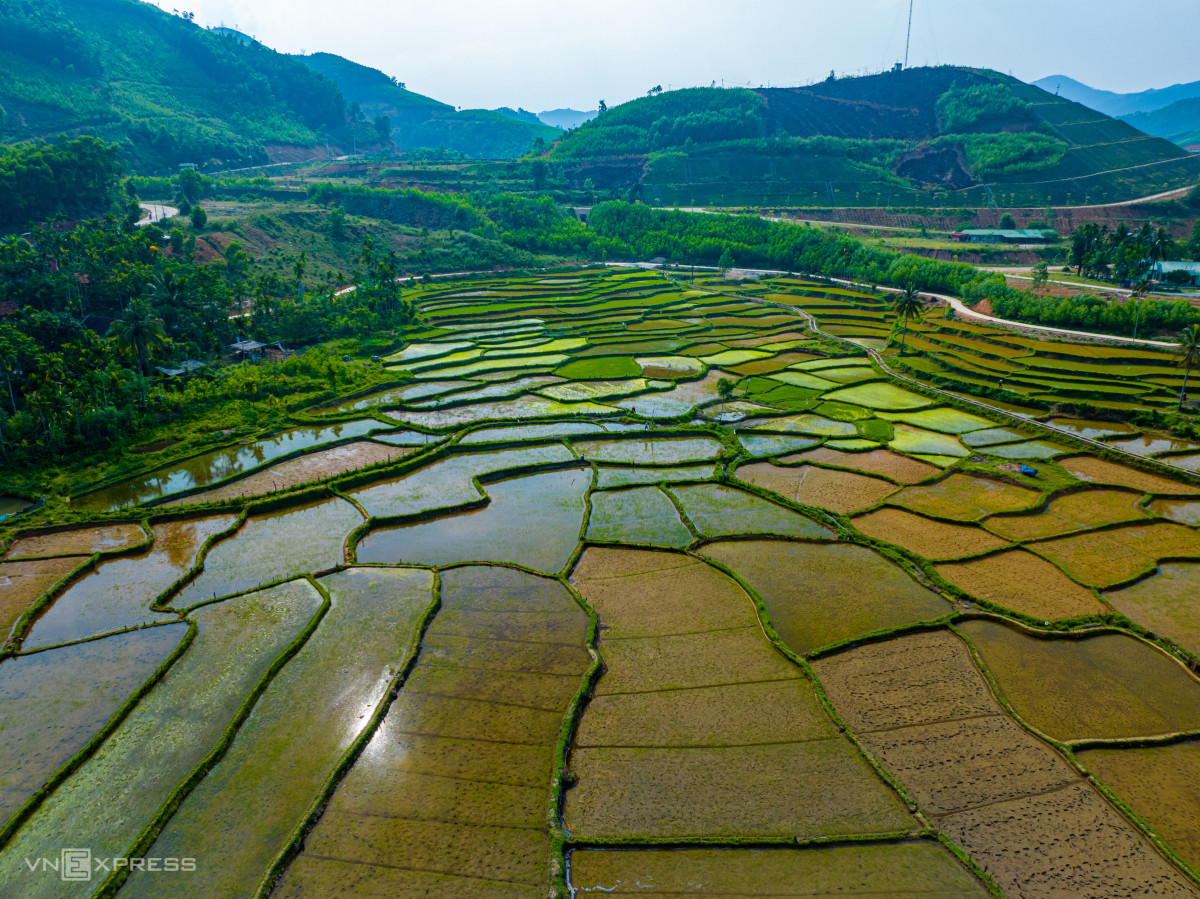 When viewed from above, the rice fields in An Lao resemble an intricate net.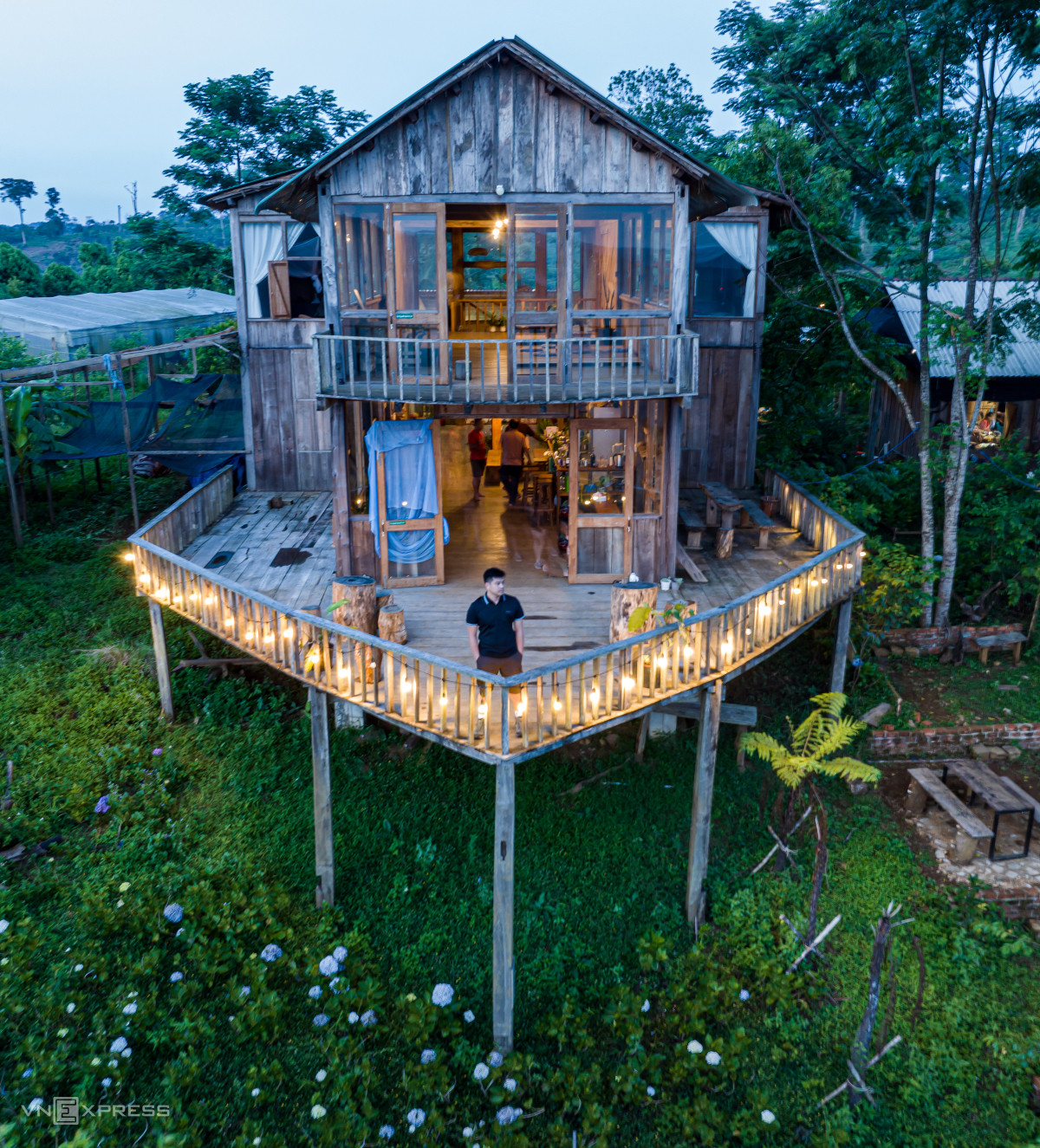 Guests have the option to stay in a homestay within An Lao. Si An, a backpacker, recommends this choice as it offers an opportunity to admire the clouds that grace the skies of An Lao.
An Lao's mountainous district features winding roads that are perfect for adventurous souls.
Nguyen Xuan Vinh, a district official, highlights locals' dedication to ecotourism and community-based projects. In addition to its natural beauty, An Lao has a wealth of cultural and historical traditions due to its diverse ethnic groups. The local community is determined to utilize these assets to improve living standards and boost the local economy, Vinh said.
Source: VnExpress