Sun, 10th Dec 2023 14:57 (GMT +7)
Agro-forestry-fisheries sector enjoys trade surplus of 9.3 billion USD
Thursday, 02/11/2023 | 10:55:11 [GMT +7]
A
A
Vietnam ran a surplus of 9.3 billion USD in agro-forestry-fishery trade during January – October, up 26.2% from the same time last year, according to the Ministry of Agriculture and Rural Development (MARD).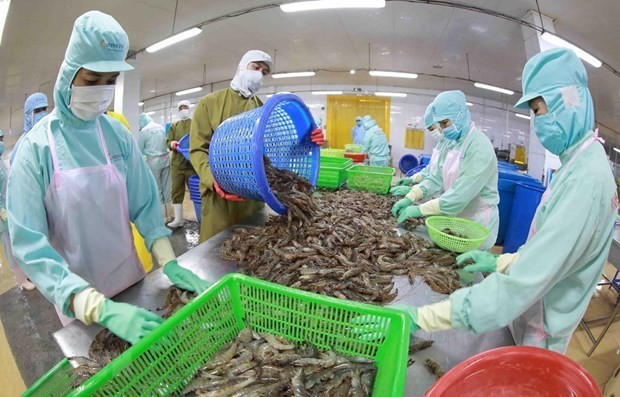 During the period, exports of the products totalled 43.08 billion USD, falling 4.2% year-on-year due to a decrease in the export value of key products such as seafood (7.45 billion USD, down 20.5%) and forestry (11.65 billion USD, down 19.3%).
Agricultural exports accounted nearly half of the total, at 21.94 billion USD, rising 17%. Key earners were fruits and vegetables (4.91 billion USD), rice (3.97 billion USD), and cashew nuts (2.92 billion USD).
Over the past ten months, agro-forestry-fishery exports to Asian and African markets increased 5.7% and 21.6%, while those to American, European and Oceanian ones went down 20.6%, 11.8% and 17.2%, respectively.
China, the US and Japan remained the top three buyers of the Vietnamese products, with export value to China accounting for 22.8%, the US 20.6% and Japan 7.5%.
The MARD said it will direct competent authorities to guide localities to adjust their production plans and bolster exports, and at the same time accelerate negotiations to remove technical barriers to expand markets for agro-forestry-fisher products.
Besides, it will work to support brand and geographical indication protection for Vietnamese products in foreign countries.
Source: Nhan Dan