Tue, 6th Jun 2023 07:13 (GMT +7)
A strategy needed to attract international visitors to Vietnam
Wednesday, 14/09/2022 | 15:25:23 [GMT +7]
A
A
Vietnam won multiple prizes at the award ceremony of the World Travel Awards 2022 - Region: Asia & Oceania, which took place in Ho Chi Minh City on the evening of September 7.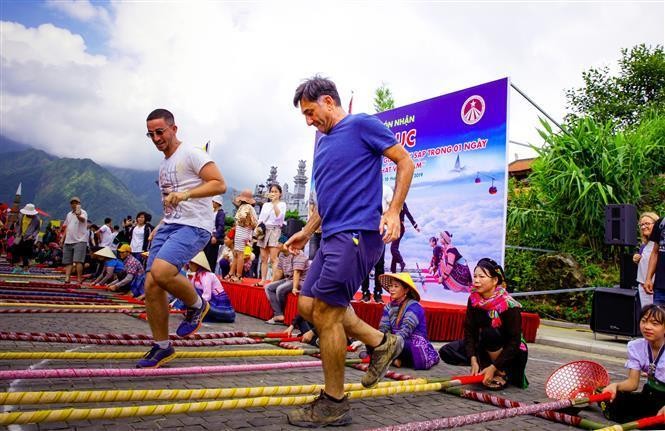 Accordingly, Vietnam was named the Leading Destination in the Asian region, Leading Nature Destination while Vietnam National Administration of Tourism won the title of Asia's Leading Tourist Board.
Many Vietnamese localities, hotels, resorts, airlines and travel businesses were also honoured in various categories of the World Travel Awards 2022.
The shower of prizes has contributed to enriching the collection of prestigious international awards that Vietnam's tourism has achieved over the past years, thus affirming the country's on the world tourist map.

According to experts, this is a valuable opportunity for the tourism industry to further promote Vietnam as a beautiful, friendly, safe and hospitable country, thus luring more international tourists.
Statistics from the General Statistics Office showed that international arrivals to Vietnam reached 486,400 in August, increasing 38% from July and 52-fold year on year.
In the first eight months of 2022, Vietnam welcomed more than 1.44 million international arrivals, a 13.7-fold rise from last year, but still down 87.3% compared to the figure of 2019 before the COVID-19 pandemic broke out.
The takings have still far from the target of welcoming five million international visitors in 2022 that Vietnam's tourism industry has set. In order to fulfil the target, in the remaining three months, the tourism industry needs to promptly deploy a flexible and synchronous strategy which can unlock all of its available potentials and strength to attract travellers.
In the context that the international market needs time to recover, Vietnam's tourism should focus on markets with favourable connections in aviation such as Republic of Korea, Japan, Western Europe, Australia, and ASEAN nations, as well as potential markets including India, the US, and the Middle East.
At a seminar on promoting Indian and Middle East tourism, which was held recently by the Vietnam National Administration of Tourism (VNAT) and the Department of Tourism of Ho Chi Minh City, experts analysed that the Middle East and India are two markets with great potential for Vietnamese tourism.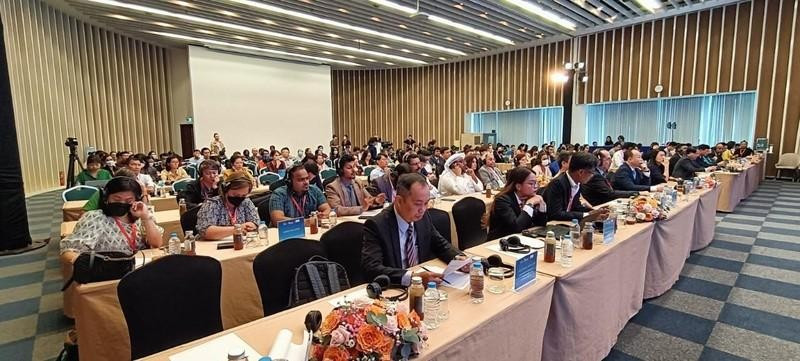 In recent years, more than 20 direct flight routes connecting major cities of Vietnam and India have been launched, paving the way for boosting the bilateral links in tourism.
However, Vietnam's tourism has not yet attracted much attention from travellers in the Middle East, which is a market with many potential luxury visitors with high spending capacity.
The reason is anticipated to the lack of information about Vietnam's tourism in Middle Eastern countries. Therefore, in order to reach wider customers in these markets, it is crucial to step up promotional activities in a methodical way, combining both digital and direct communication solutions.
Vietnam's visa policy should also be more open to luring international tourists by extending visa-free stay in order to raise its tourism competitiveness.
In addition, more practical measures on loan incentives, interest rate support, tourism human resource training are needed to support travel businesses to recover after a long time of being paralysed by the COVID-19 pandemic. These businesses not only direct participants in promotion activities to bring Vietnam closer to customers but also the major actors in improving the attractiveness for Vietnam's tourism products and services.
According to data compiled by Google, the number of international searches for tourist accommodation establishments in Vietnam in August witnessed a seven-fold increase compared to that from the beginning of March. The top 10 most searched countries for tourism in Vietnam were the United States, Singapore, India, Australia, Japan, Thailand, Germany, France, the UK, and Malaysia, respectively.
This is a positive signal about the prospect of make Vietnam more appealing in the eyes of international visitors. It also motivates the tourism industry to make greater strides in resuming tourism activities and boost recovery, thus achieving the goal of welcoming 5 million foreign arrivals this year.
Source: Nhan Dan