Mon, 29th May 2023 09:18 (GMT +7)
Vietnam banks raise interest rates to lure depositors
Friday, 07/10/2022 | 15:51:48 [GMT +7]
A
A
Many banks in Vietnam are raising their deposit interest rates in the race to attract long-term investment and mobilize capital.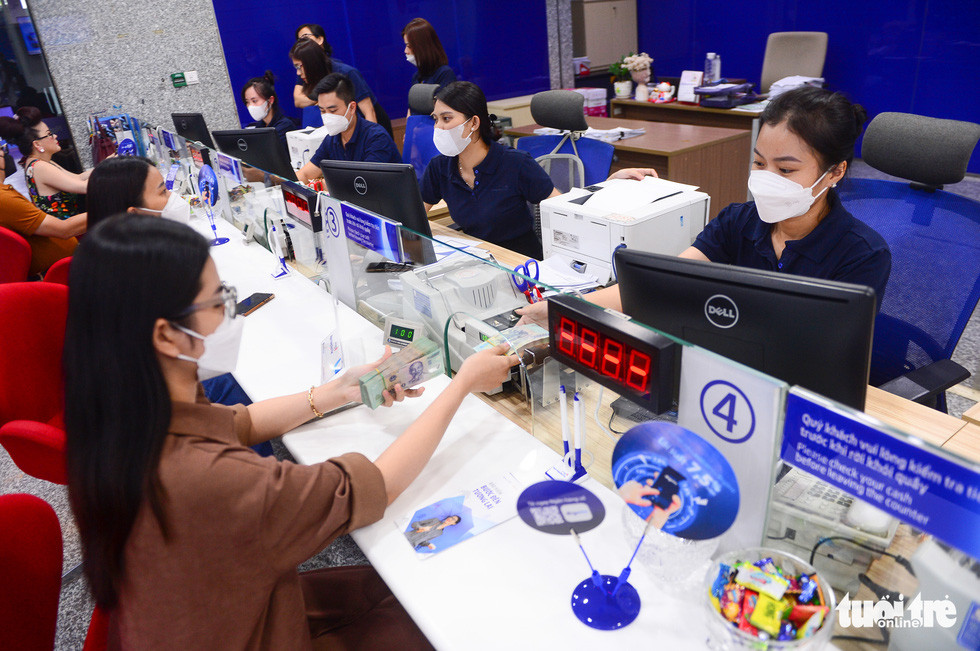 There has been a rapid increase in deposit interest rates nearly two weeks after the State Bank of Vietnam raised interest rates and the ceiling deposit rate for terms of less than six months.
Viet Capital Bank announced the issuance of certificates of deposit with an interest rate of up to 8.4 percent a year for an 18-month term.
The rates of six-month, nine-month, and 12-month terms are 7.5 percent, 7.8 percent, and 8.0 percent per year, respectively.
Another joint stock bank announced the highest interest rate on certificates of deposit for an 85-month term at 8.5 percent a year.
Interest rates of 7.8-8.0 percent a year used to be quite rare as they were only applied to deposits of high values.
However, people can now enjoy such high interest with a merely VND10 million (US$419) deposit as banks are racing to attract long-term capital.
Some lenders even allow their employees to offer customers higher interest than their listed rates.
M.T.H., a Hanoi resident, said she had been contacted by employees of three banks, who advertised their increased interest rates.
The rates are very attractive, around 8-8.5 percent, H. elaborated, adding that one of the lenders even raised their rates after only two days.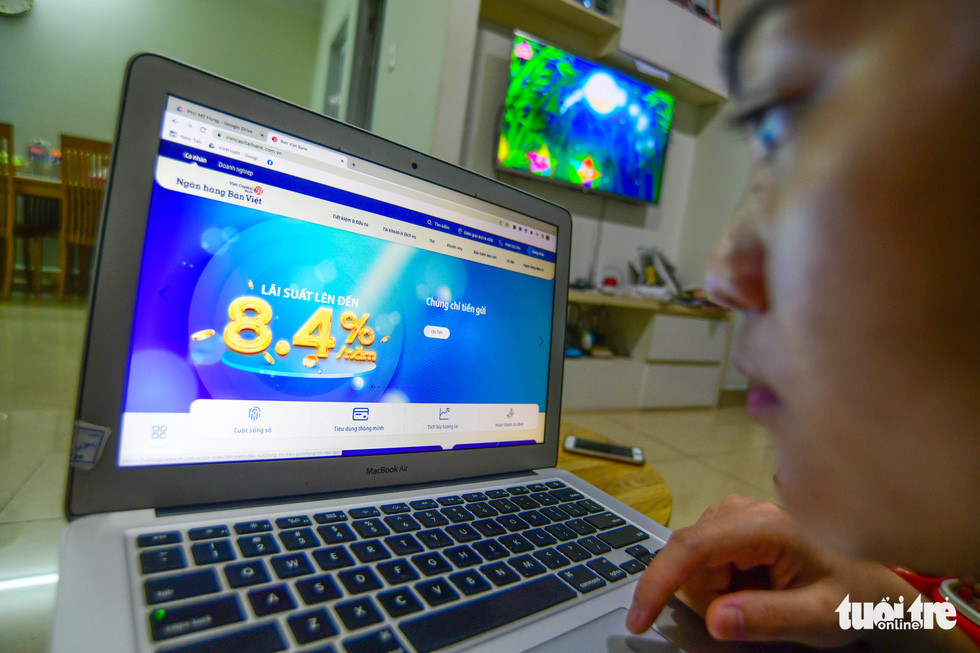 Some lenders also cooperated with partners to issue affiliate products with very high interest rates.
For example, the deposit interest rate on the digital bank Cake by VPBank, a combination product between VPBank and Be Group, has a 36-month deposit interest rate of 8.2 percent a year.
A director of a branch of Military Bank (MB) in Hanoi told Tuoi Tre (Youth) newspaper that the interest may further go up next month.
"In order to ensure their operations and be in line with the market volatility, all banks need to follow this trend," he added.
A private banking director of a major joint stock bank in Ho Chi Minh City said that the lender cannot stay out of the race to issue certificates of deposit, as many clients have withdrawn a large amount of short-term savings to purchase such certificates from other banks that offer high interest.
Lending rates under pressure
Dang Ngoc Canh, Techcombank's director of economic analysis and financial markets, said that the market has fluctuated greatly in recent years.
Interbank rates also skyrocketed from less than one percent to six to seven percent a year.
Mobilization of the banking system this year was at a record low, with only four percent recorded in the first nine months compared to eight to nine percent in previous years, Canh elaborated.
In addition, the U.S. Federal Reserve continuously raised the dollar interest rates, making the dong interest rates less appealing and putting pressure on the exchange rate.
The rise in deposit interest elevated lending rates to a new level.
Regarding the mortgage loans of savings books, most banks apply an interest rate higher than the deposit rate by 2.7-3 percentage points per year.
It is difficult to keep a stable lending rate given the surge in deposit rates, according to Nguyen Quoc Hung, secretary-general of the Vietnam Banks Association.
However, local banks should consider an appropriate hike to assist borrowers.
Nguyen Thai Linh, director of Lien Son Computer Paper Company, stated that the bank announced a one-percentage-point climb in lending rates for his firm, citing a rising deposit rate.
This will partially affect the company's operations as it needs more capital for production in the final months of the year, Linh continued.
Importers have reported increasing cost of input materials due to the greenback appreciation, thus prices of products may also soar, he explained.
Source: Tuoi Tre