Thu, 5th Oct 2023 04:16 (GMT +7)
Teochew dessert claims place in Saigonese heart
Tuesday, 08/08/2023 | 10:32:24 [GMT +7]
A
A
For over 60 years, the Son family's che cart has continued to captivate Ho Chi Minh City with the taste of Teochew cuisine traditions. Its upmarket price has not deterred its droves of devotees.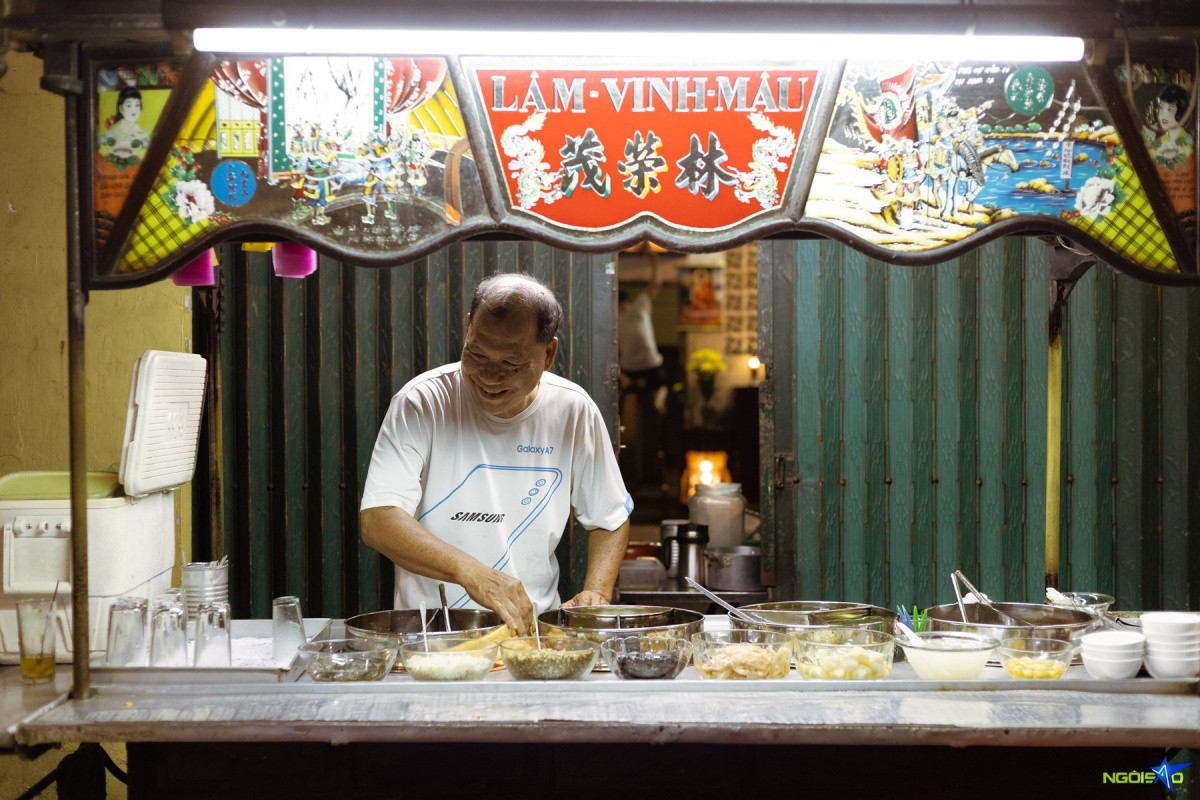 Every evening, as the city lights illuminate the streets, Son and Hung set up their che (sweet soup dessert) cart in front of their house at 31 Nguyen Thai Binh Street in District 1.
The shop's origins can be traced back to Son's great uncle, who was the first in the family to sell the dessert. Initially located on Pham Ngu Lao Street, District 1, the shop moved to Nguyen Thai Binh Street after 1975, where it stands today. Son took over the family business in the early 1990s.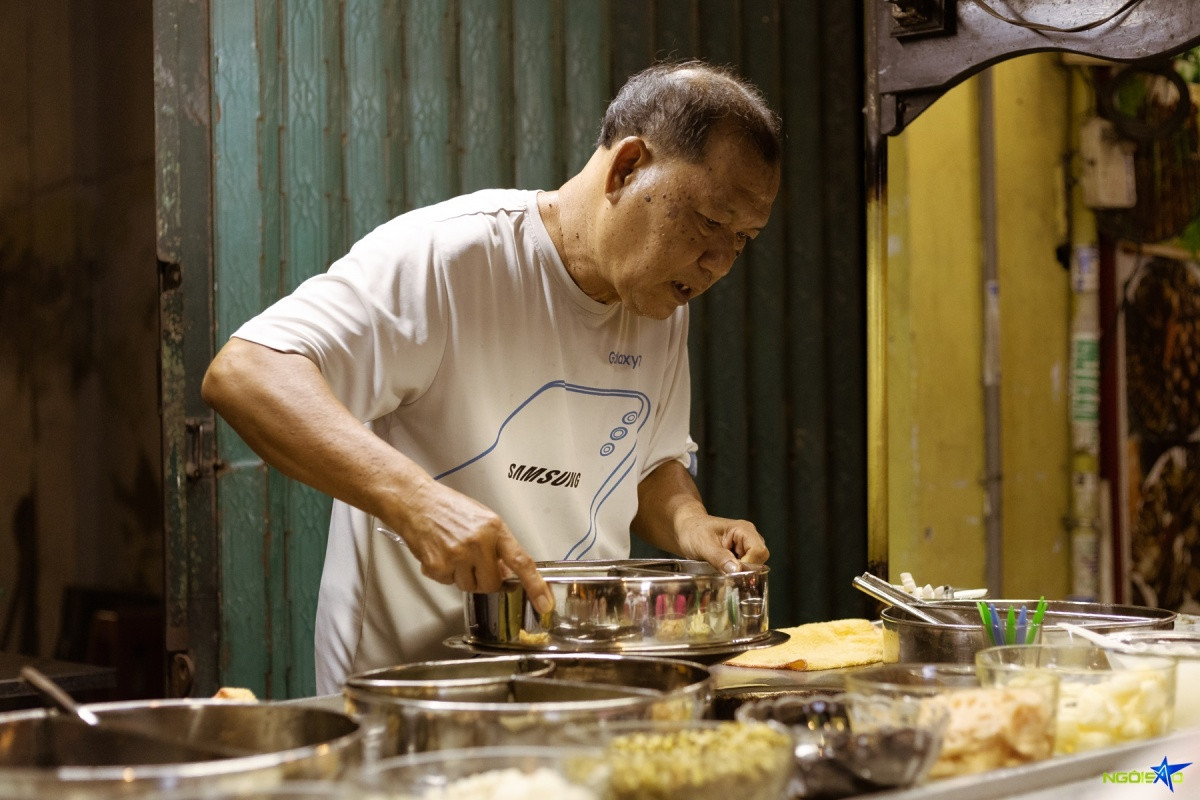 The preparation process begins at noon each day, with Son cooking his ingredients for about four hours. At 6:30 p.m., he opens the shop and serves customers until almost midnight.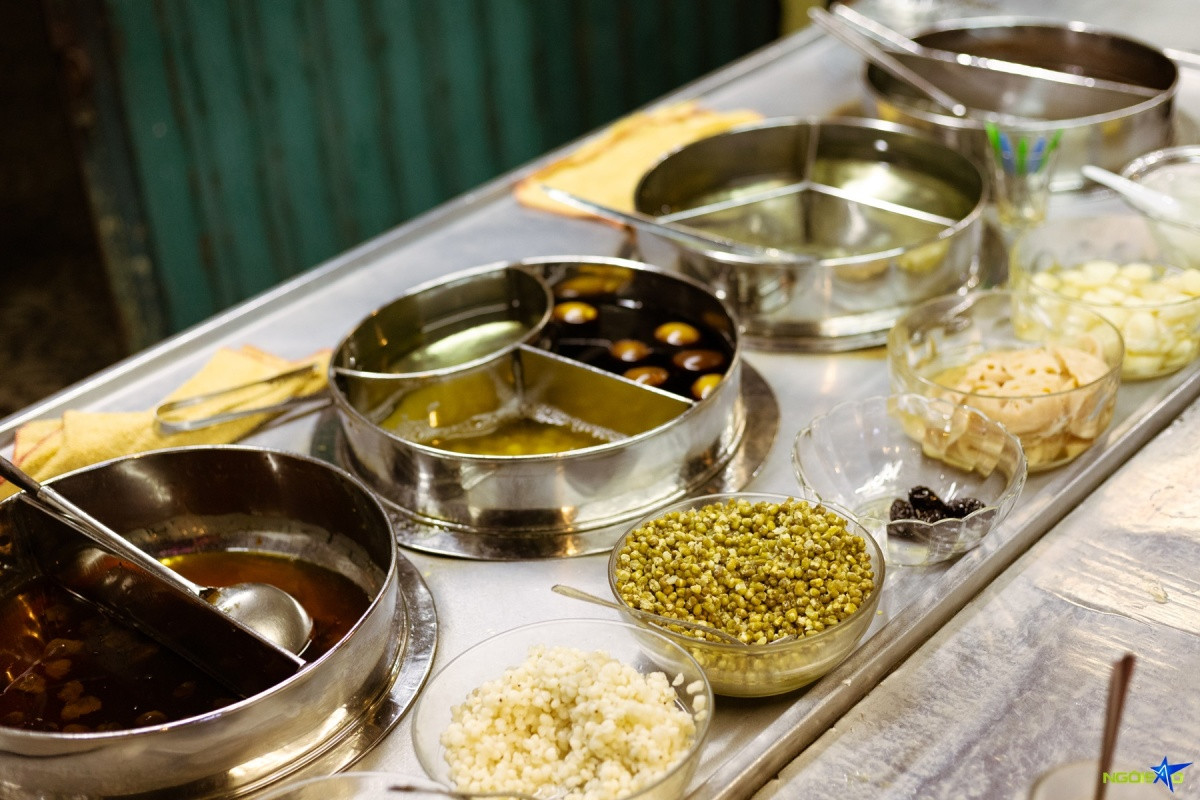 The cart boasts a selection of che varieties stored in stainless steel pots with separate compartments, including lotus seeds, green beans, red beans, longan, tea eggs, and eggs with tapioca pearls. A stove underneath keeps these ingredients piping hot, while side dishes such as willow seeds, dried jujubes, lotus roots, water chestnut, and jaggery are served in small glass bowls, presented under a golden light.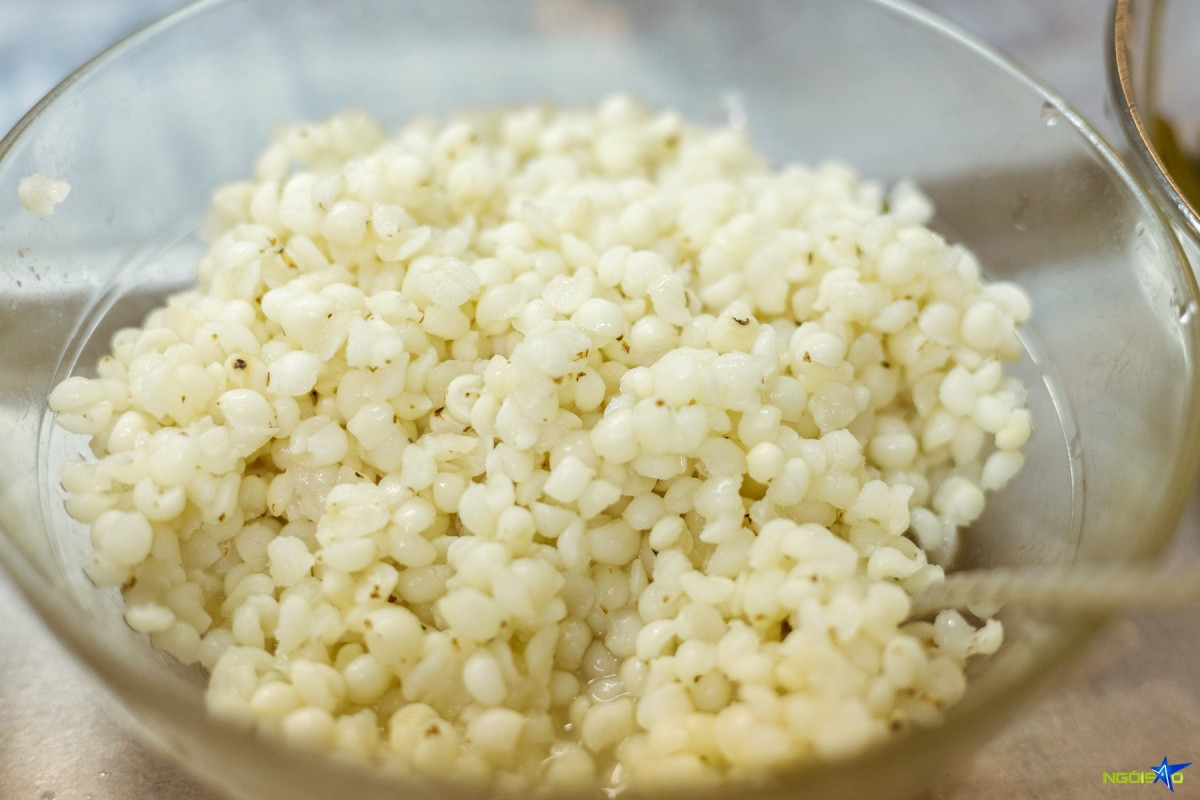 The family's Teochew heritage from China influences their che offerings, which are prepared according to the tastes and customs of their ethnic region. While the variety of side dishes is not extensive, they suffice to create more than 10 types of desserts for guests to choose from.
For the past 32 years, Son has visited Binh Tay Market in District 6 every week to purchase his che's ingredients. One of the common ingredients is the white willow seed, known for its respiratory benefits. The seed holds a significant place in Chinese medicine.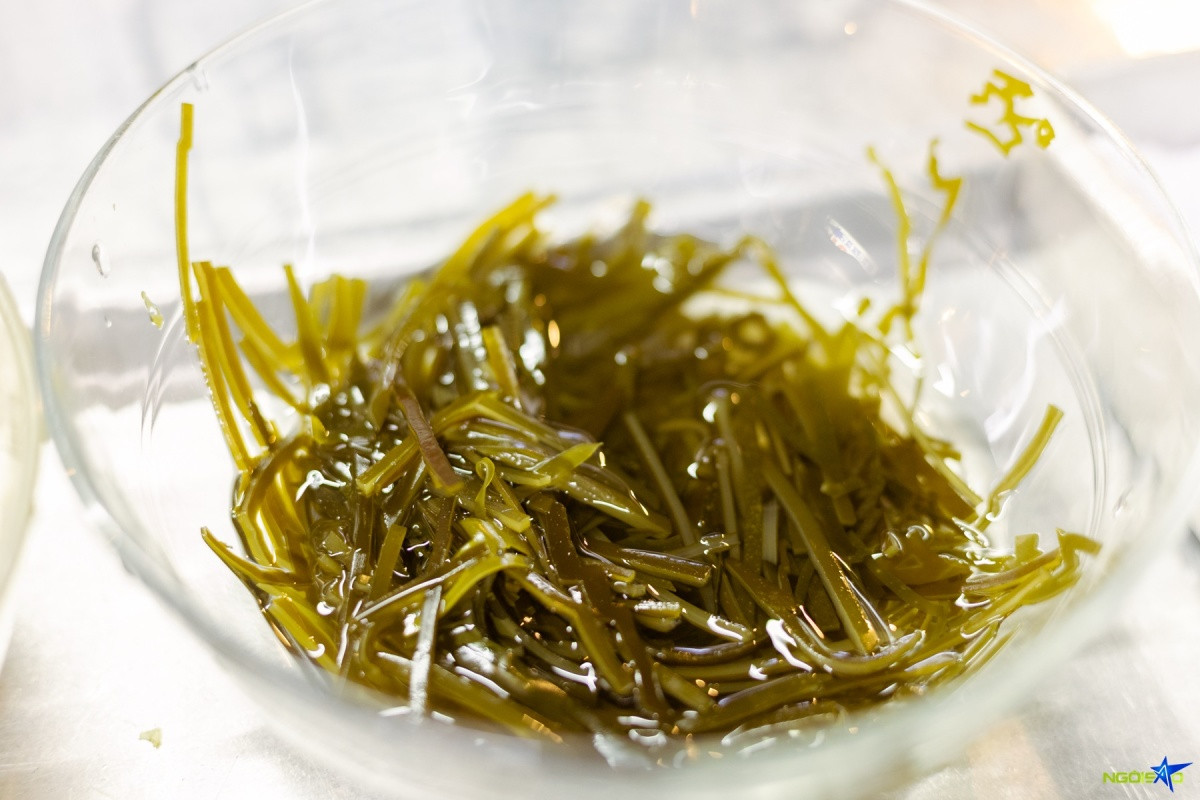 In every cup of sam bo luong (herbal dessert drink), a refreshing and crunchy bite of pho tai, a type of seaweed, is an essential element.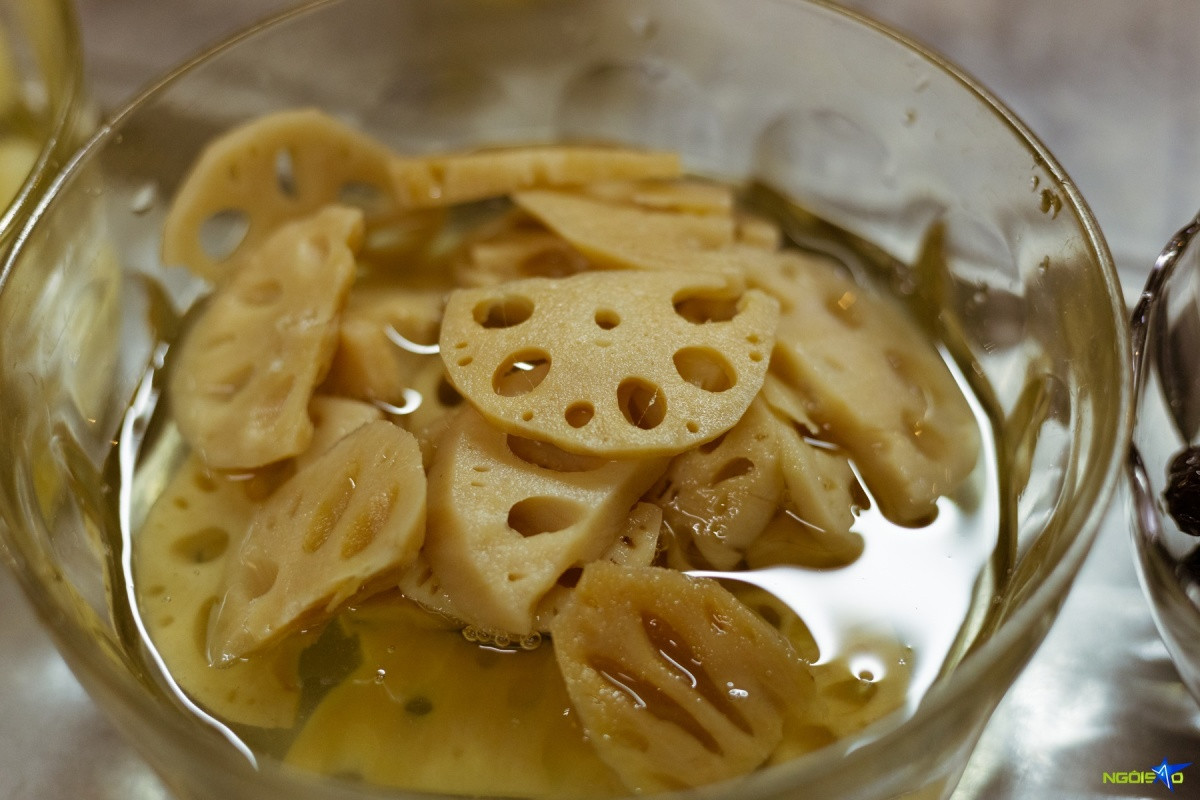 Son explains that the Teochew people prioritize health in their food. Therefore, many of the ingredients are selected for their medicinal properties. For example, lotus root aids in blood circulation, blood pressure regulation, and digestion, making it a popular ingredient.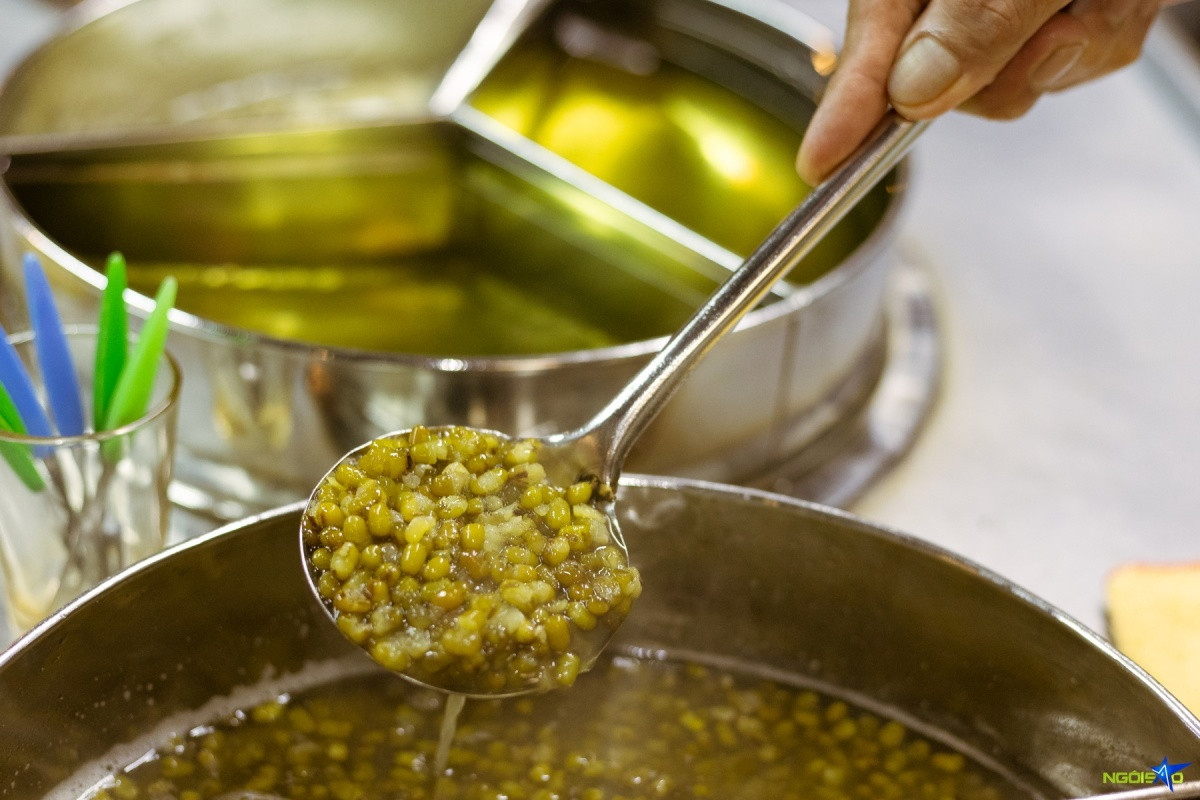 Son is flexible in meeting guests' preferences, customizing the che by combining different ingredients according to their requests. By contrast, Hung strictly follows the traditional Teochew style of che preparation.
Duong from District 1, a frequent visitor to the che stand, found it challenging when Hung criticized her for not following the standard toppings. However, moments like this have also allowed her to gain a deeper understanding of the eating culture of the Teochew people in Vietnam. Following the recommendations of Son and Hung, mung bean che pairs well with lotus seeds, ginkgo, or water chestnut, while tea eggs are best combined with lotus seeds.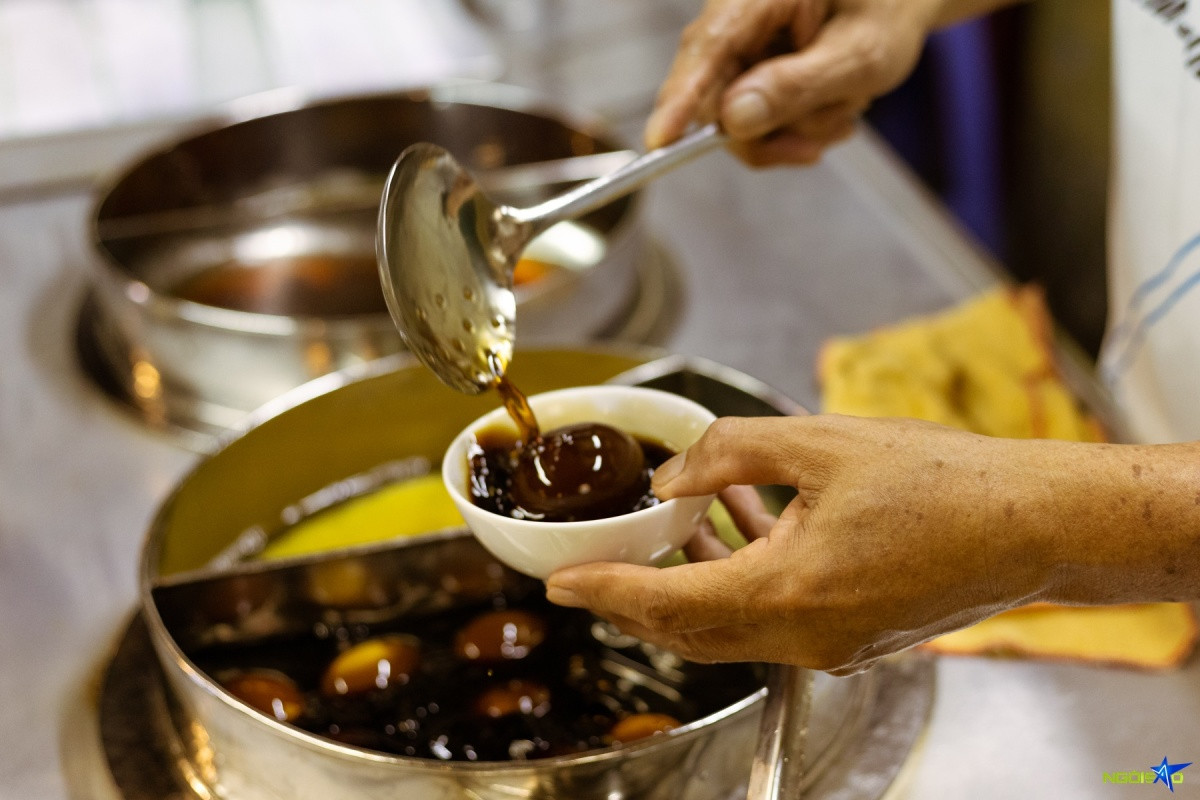 The tea eggs, with their brown hue and tea aroma, remain a popular choice. To cater to health-conscious diners, Son has reduced the sweetness in the dish without compromising its traditional taste.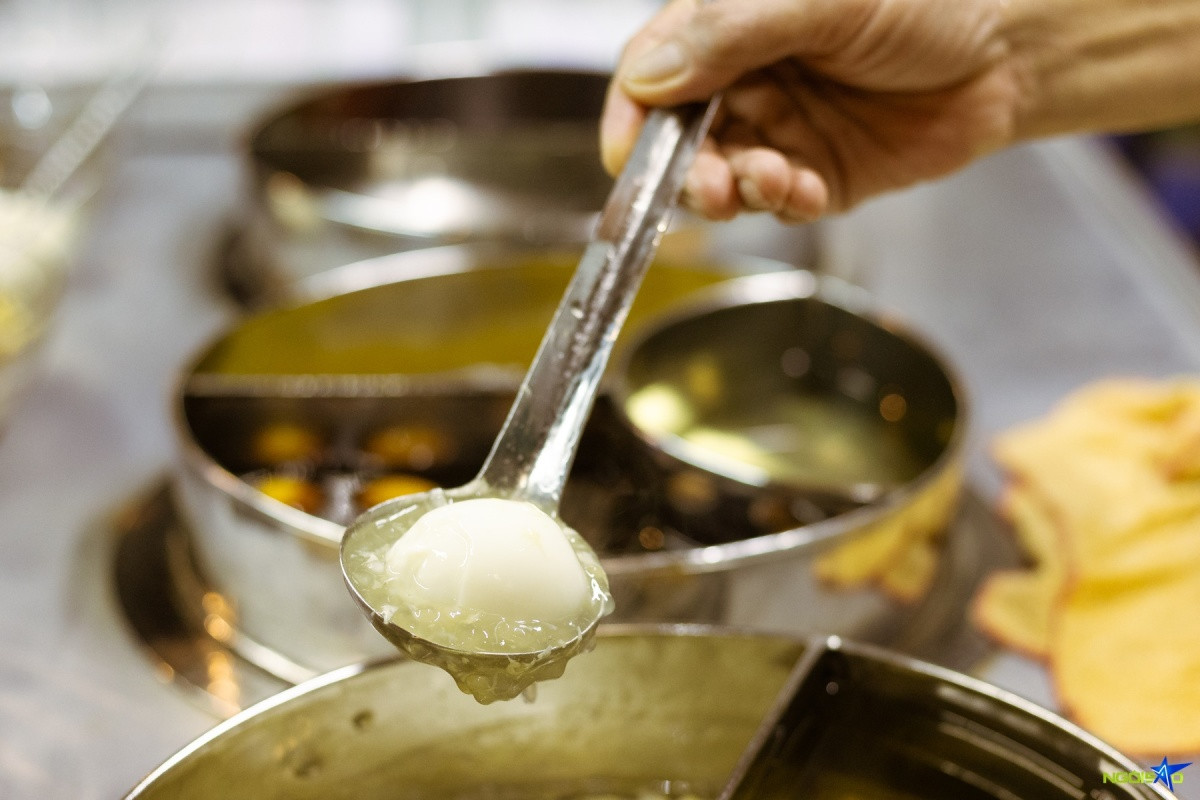 Eggs with tapioca pearls are a fascinating choice, often mistaken for a savory soup by unfamiliar diners due to their appearance. Visitors like Huong from Dong Nai have praised the unique flavors and aromas of the two egg dishes.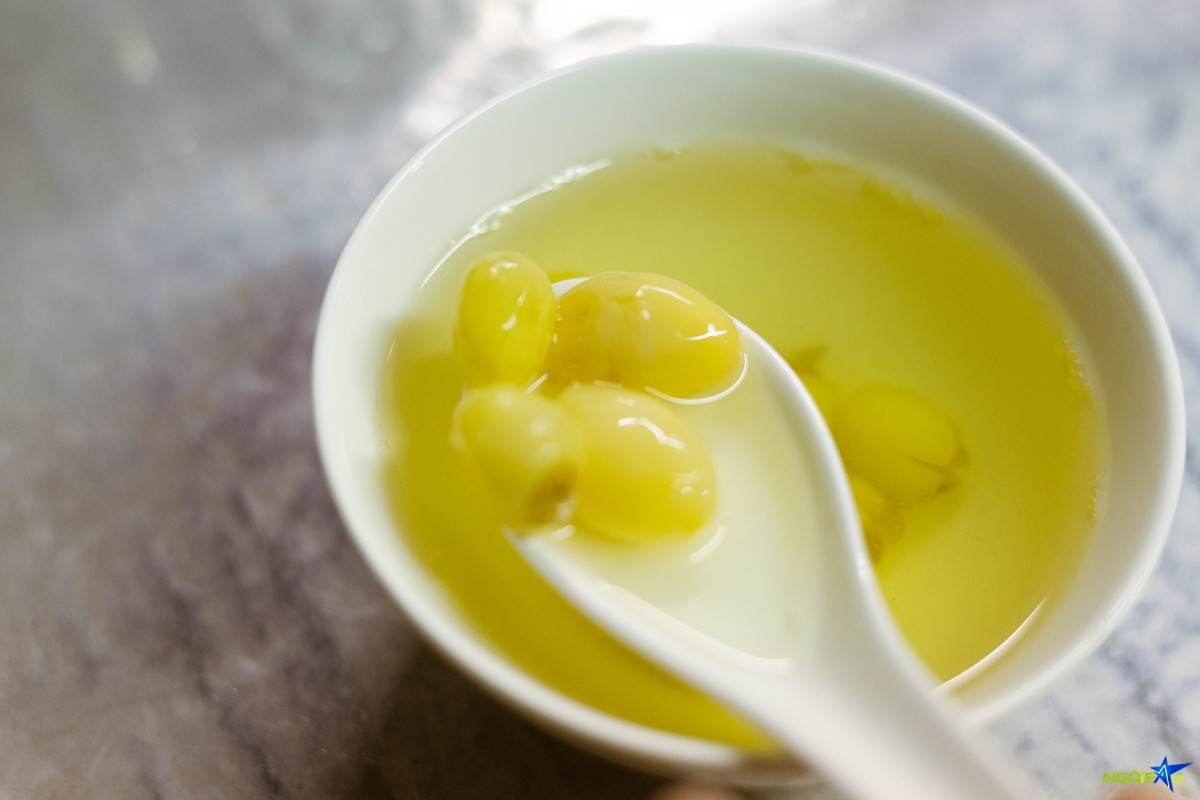 On scorching hot days, lotus che infused with a fragrant sweet sauce and served with ginkgo nuts, proves to be a refreshing choice. Even when enjoyed hot, the dessert maintains its cool flavors.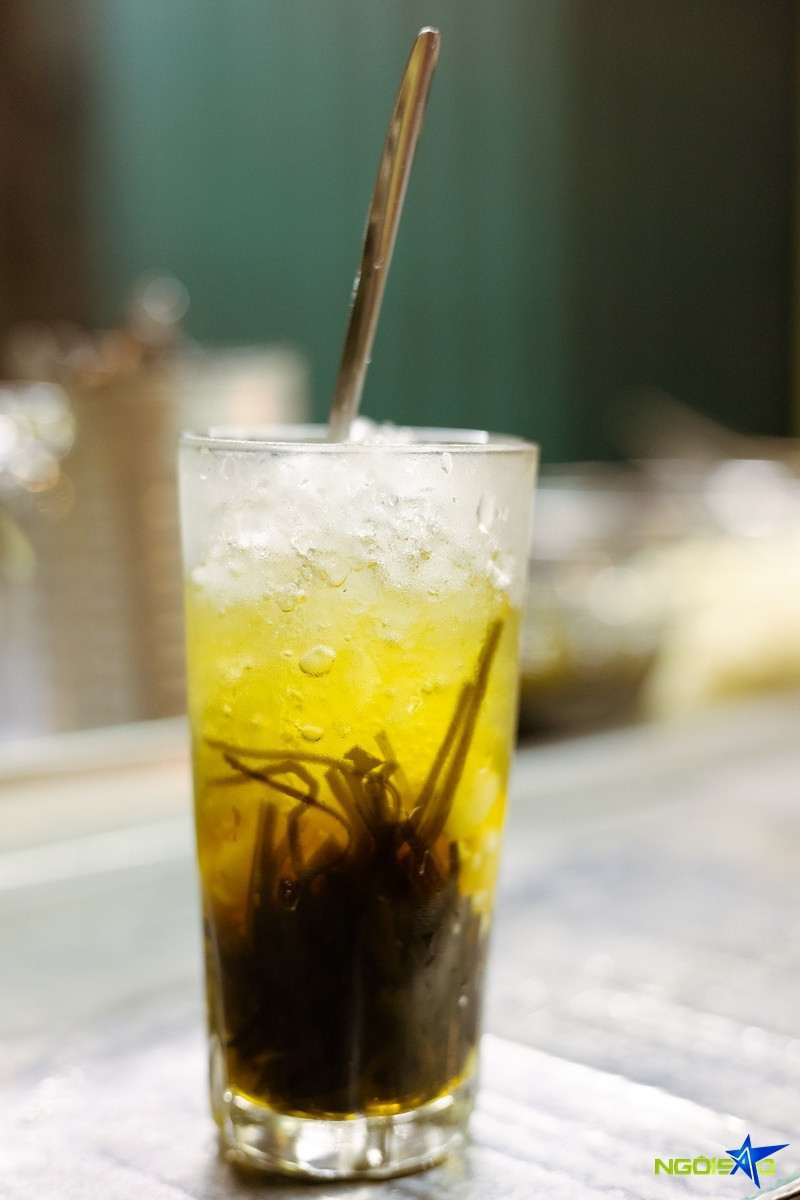 Sam bo luong is the most popular choice at the vendor, drawing crowds to the spot both on regular days and weekends. During peak times, the sidewalk is filled with diners savoring multiple cups to explore the wide range of flavors.
The cart has been handed down for over 60 years, and its original handmade artwork from the old days of Saigon remains.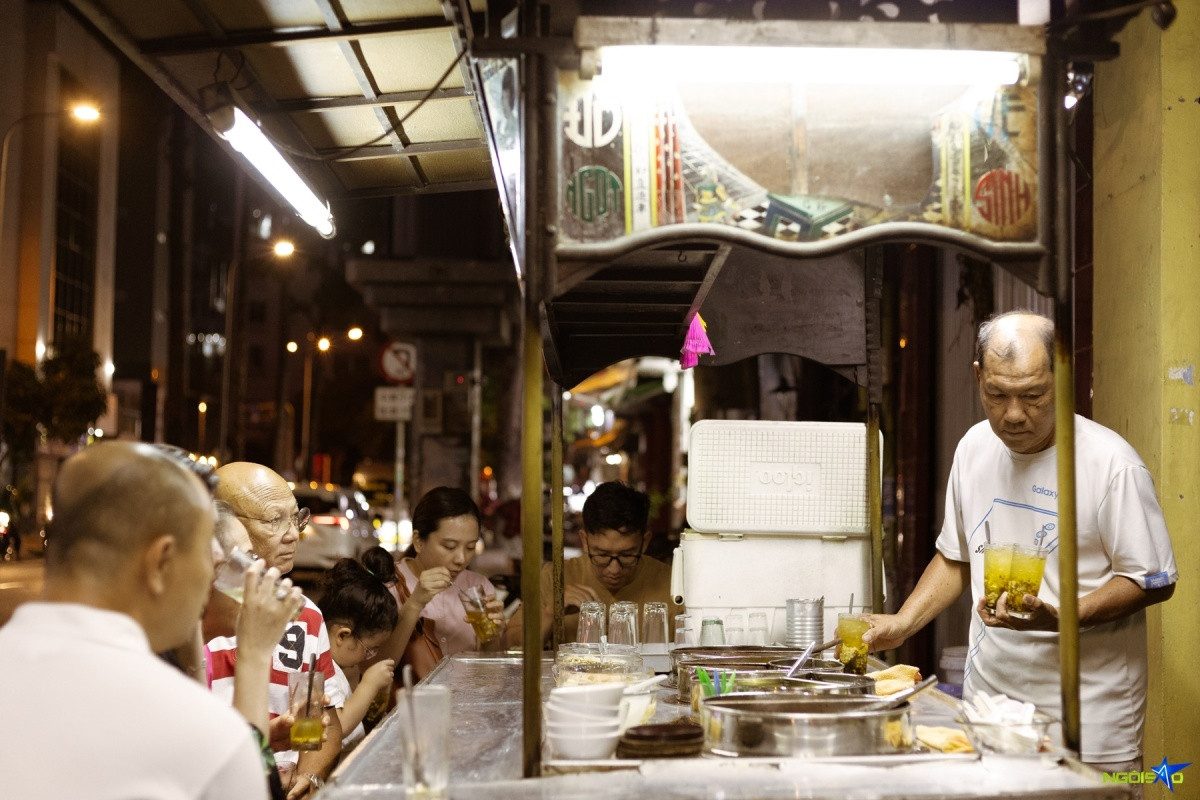 Beyond simply refreshing their palates, visitors to Son and Hung's eatery seek a unique culinary experience. They take pleasure in observing the shop owners add each ingredient to their creations.
For regulars like My Anh from Thu Thiem Ward, Thu Duc City, the cart is not just a dining spot, but also a place to immerse oneself in the traditions and stories of Teochew che-making.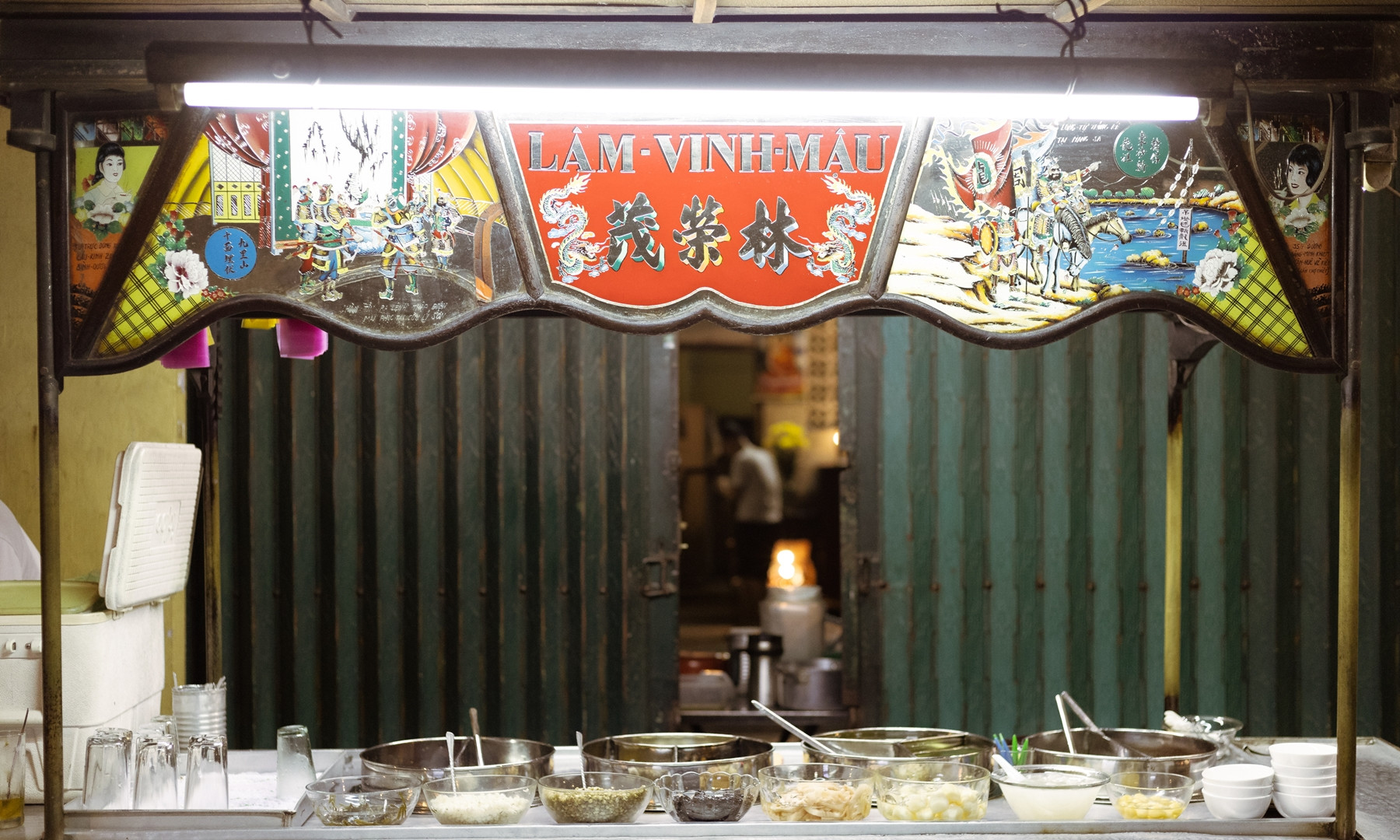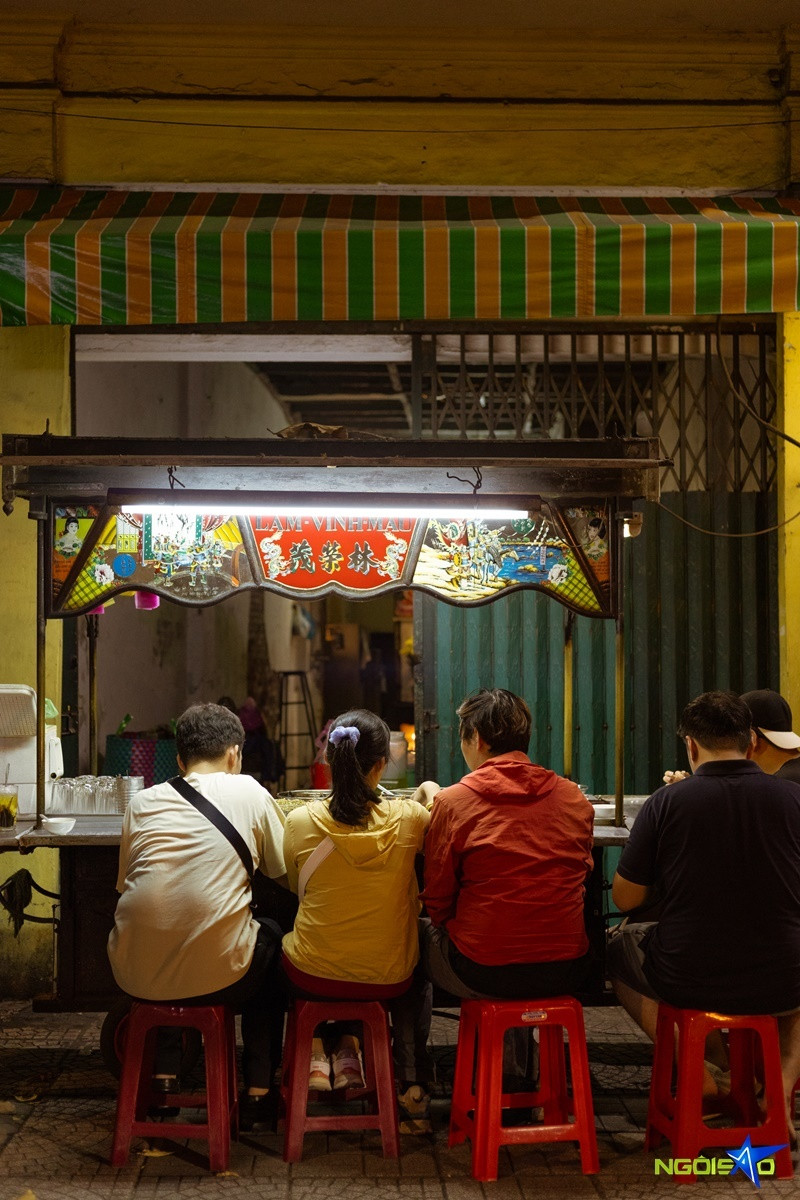 After hearing their friends' endless praise for the che cart, Tran and his wife Sang, who reside in District 3, decided to pay a visit. They were impressed with the menu offerings. Sang appreciated the firm, tender beans, and the taste of the che. Moreover, they found the shop's ambiance to be tidy and inviting.
While the prices range from VND40,000 to VND50,000 ($1.68 to $2.11) per cup, which might be higher than some other places, diners still consider it an excellent value, especially given the shop's location in central District 1.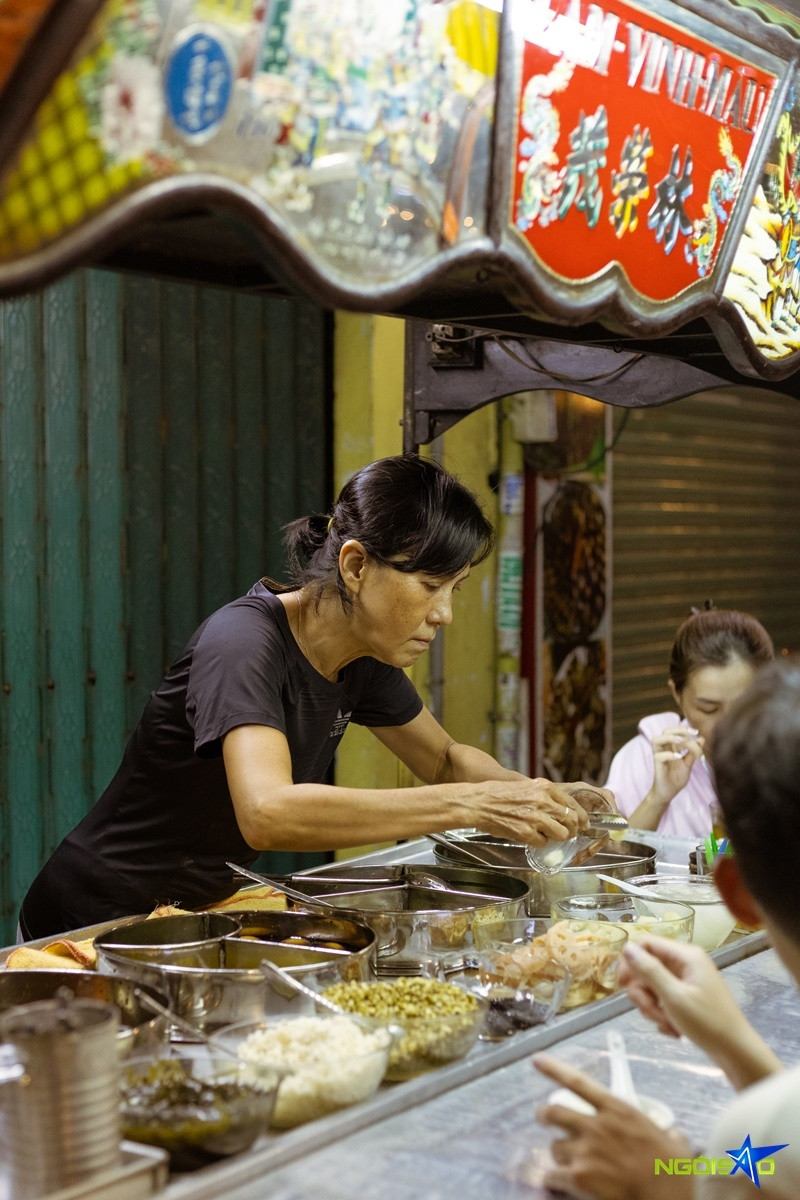 During busy times when Son and Hung couldn't attend to the cart, their sister takes over. This dedication has left a lasting impression on loyal customers who have been frequenting the cart since they were children, forming a strong bond with the shop owners.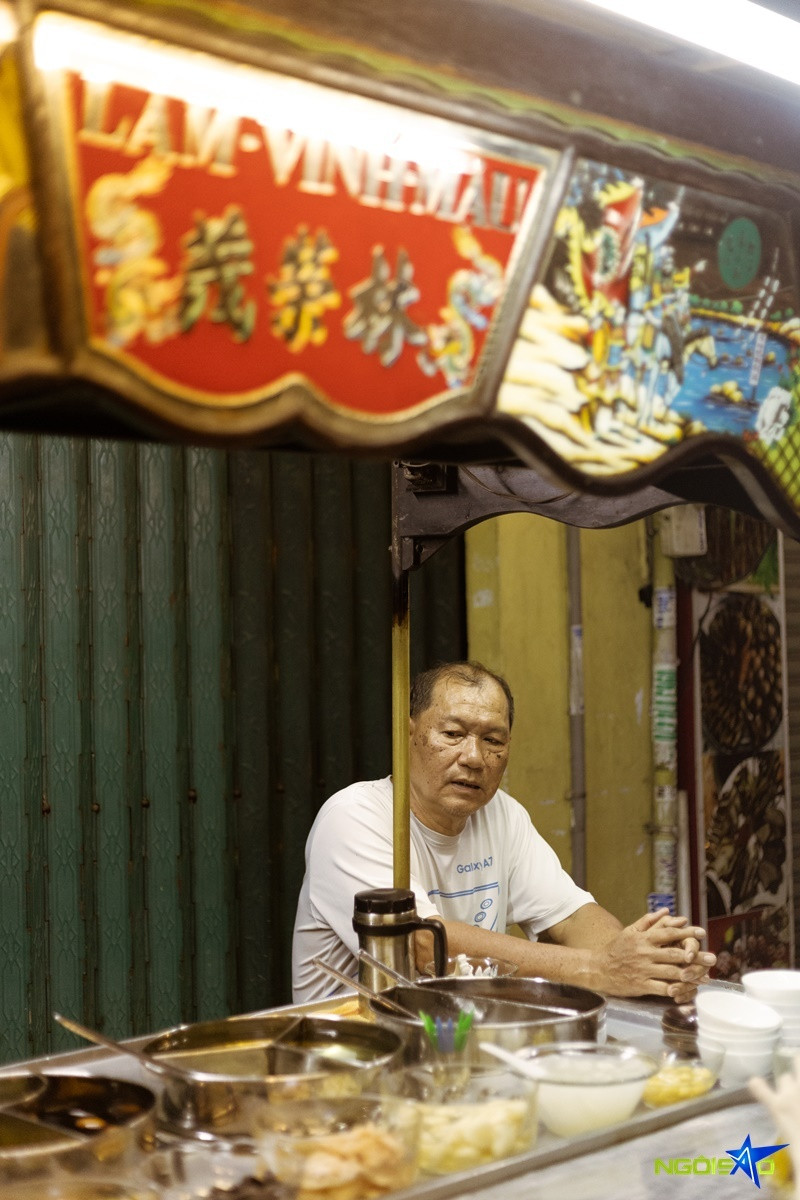 For several decades, Son and his siblings have sustained their family business through the traditional che cart. Despite nearing 70 years of age, retirement is not in their immediate plans, as they still derive joy from meeting and conversing with customers.
"As long as our health allows, we will continue to sell che. I am a bit sad that my children have chosen different professions and haven't followed in our footsteps, but I respect their choices," Son shared.
Source: VnExpress