Tue, 6th Jun 2023 05:38 (GMT +7)
Overnight cruise ship allowed in Nha Trang Bay for first time
Tuesday, 18/10/2022 | 09:09:48 [GMT +7]
A
A
Authorities in the central province of Khanh Hoa have licensed a private firm to trial overnight cruise services in Nha Trang Bay, widely considered among the world's most beautiful.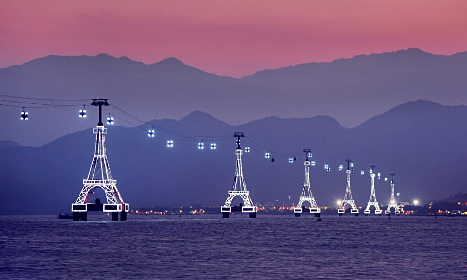 Sealife Group, which specializes in luxury cruises, will organize two-day tours, allowing visitors to explore Mun and Tam islands and stay aboard overnight in Nha Trang Bay, according to the provincial portal.
This is the first time Khanh Hoa provincial authorities had allowed a cruise ship to stay overnight in Nha Trang Bay, home to pristine islands and a diverse marine ecosystem.
During the one-year trial phase, the cruise ship will pick up passengers at Nha Trang Port, accommodating 100 people at a time.
In the first nine months of this year, Khanh Hoa received over two million visitors, far beating this year's target.
Source: VnExpress