Thu, 5th Oct 2023 02:46 (GMT +7)
Culture and sports festival for ethnic groups in Quang Ninh to kick off on August 23
Tuesday, 08/08/2023 | 11:56:10 [GMT +7]
A
A
Within the framework of the ceremony, the 4th Culture and Sports Week for ethnic groups  with the theme "Tien Yen - A link to diverse colors of ethnic groups in the Northeastern region" is going to be held on August 23-27.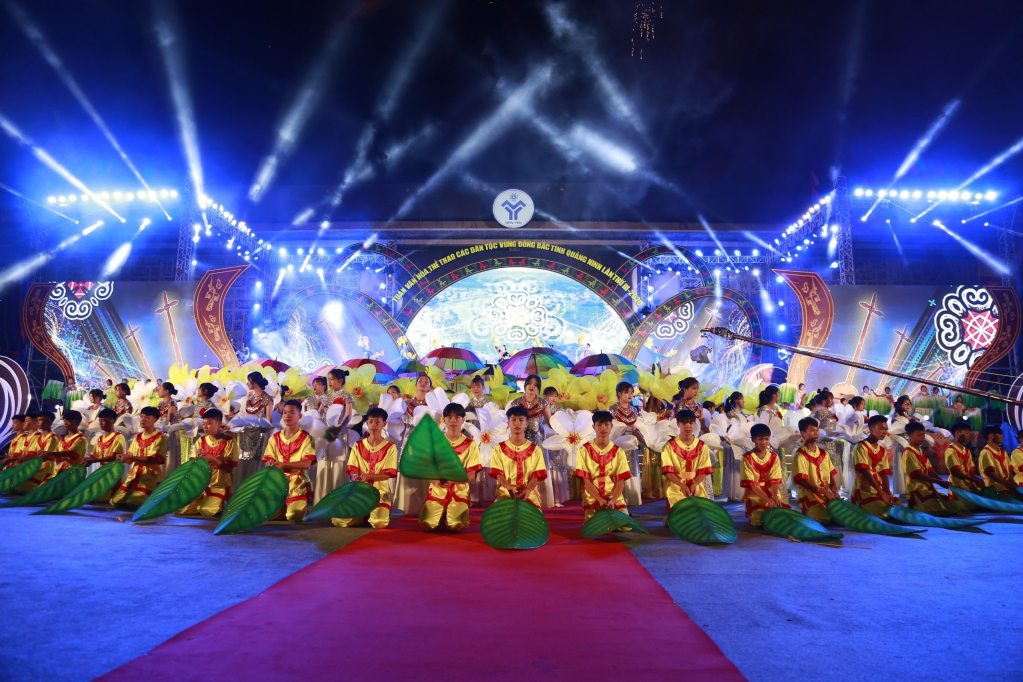 The opening ceremony will feature hundreds of actors, actresses and artisans from different localities inside and outside the province. 
The unique performances which highlight the strengths, traditional festivals as well as diverse cultural and artistic characteristics of the ethnic people in the Northeastern region of Quang Ninh province are expected to leave locals and tourists with distinct impression. 
During the week, highlights include traditional music performances, traditional costume shows, photo and painting exhibitions, boat racing, folk games, a trade fair on local products, etc.  The festival aims to promote cultural exchange between ethnic minority groups in the area, share experiences in the preservation and promotion of Vietnam's traditional culture, and strengthen understanding and solidarity among ethnic groups. 
Tien Yen district, in the heart of northeastern Quang Ninh province, is close by Ha Long Bay, the Mong Cai border gate economic zone, and the Van Don economic zone. Tien Yen is home to several ethnic minority groups whose cultural identities have passed down the generations.
By Xuan Thao