Tue, 6th Jun 2023 07:40 (GMT +7)
Cliff on Da Chong Mountain
Friday, 07/10/2022 | 09:39:09 [GMT +7]
A
A
The rock top at Da Chong Mountain in Ha Long city's Bang Ca mountainous commune has currently attracted young tourists who come to check in and experience this irresistible attraction.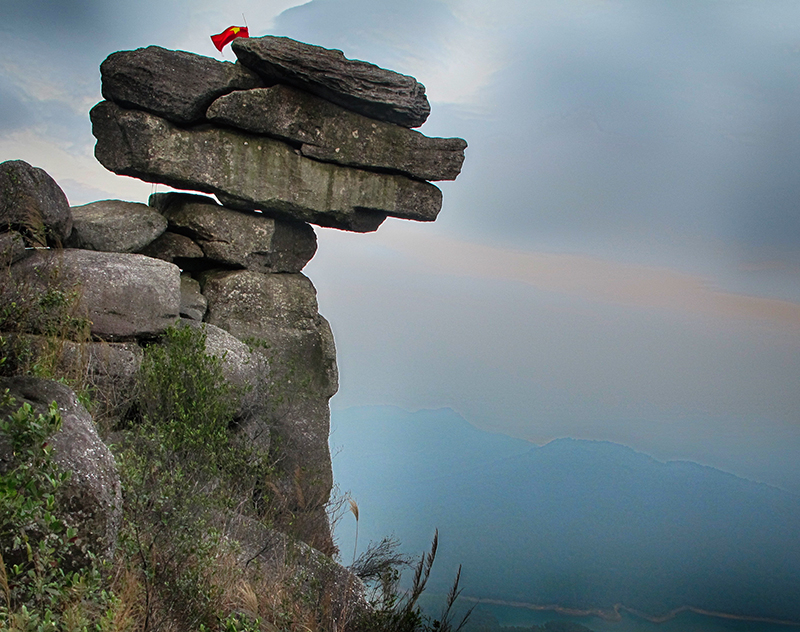 Da Chong Mountain ("Chong" means rocks piled on top of each other) is located between Quang Yen town's Minh Thanh ward and Ha Long city's Bang Ca commune. It has a unique shape with dozens of natural stones stacked on each other.
It is at an altitude of hundreds of metres, jutting out from the forest's edge. There are contact points between two stone slabs only about 1.2m wide, creating a uniqueness. Above, they can enjoy the beautiful scenery of Yen Lap Lake, surrounded by large pine forests and dotted with islets in the middle of the lake.
For young people who love to explore and conquer, the cliffs on the mountains with imposing and magnificent beauty always bring attraction and excitement.
Do not hesitate to conquer this if you have enough health and climbing experience. And certainly, you do not forget to prepare carefully for your journey, especially always ensuring your absolute safety.
By Nguyen Thanh